Urban Tails is OPEN for delivery and curbside pickup! Due to COVID-19, we are not allowing customers to shop in-store. We ask that you place your orders online and we thank you so much for supporting our business during this time! Delivery orders must meet a $25 minimum purchase.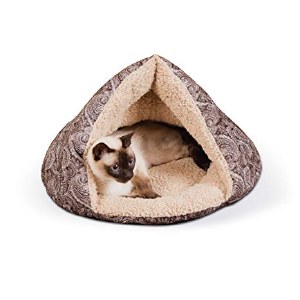 K&H Brown Self-Warming Hut
$39.99
Great for pets that need that extra bit of privacy.

No electricity needed! Self-warming metalized insulation inside the pillow radiates heat back to your pet.

Self-warming insulation is securely sewn in to the sleeping surface of the bed.

Completely machine washable.

One year warranty.