Urban Tails is OPEN for local delivery, curbside pickup, and in-store shopping! Welcome back!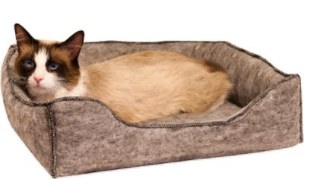 K&H Amazin' Kitty Cat Bed (Lounge Sleeper)
$22.99
Made from the same cat pleasing material as the Amazin' Kitty Pad™, the Amazin' Kitty Lounge Sleeper™ is a perfect nesting bed for the economically minded cat lover. The Amazin' dander and hair trapping properties of this bed will be appreciated by all.