Urban Tails is OPEN for local delivery, curbside pickup, and in-store shopping! Welcome back!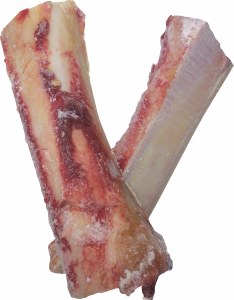 PS Frozen Split Femur Marrow Bone - PER POUND
$5.59
Beef marrow bones are great for dental health!
Dogs can clean their teeth naturally by chewing bones.

Marrow bones are good for overall health
Bone marrow has many health benefits for your dog besides their teeth. The adiponectin has been shown to reduce the risk of heart disease and certain cancers. Marrow also supports kidney and digestive function, it can aid in repairing wounds, and will help generate new red and white blood cells.

Beef marrow bones cure boredom!