Urban Tails is OPEN for delivery and curbside pickup! Due to COVID-19, we are not allowing customers to shop in-store. We ask that you place your orders online and we thank you so much for supporting our business during this time! Delivery orders must meet a $25 minimum purchase.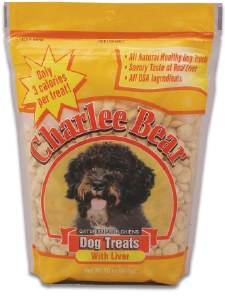 Charlee Bear Liver 16 oz
$5.99
Dogs love the taste, the crunch and the aroma of Charlee Bear treats! These handy snacks are " Pocket Perfect." Meaning no stains, smells, grease, or crumbs in your pocket! With wholesome ingredients made in the USA, they are ideal for training or for an "anytime" reward.

Ingredients: wheat Flour, Liver (preserved naturally with vitamin E), Salt, Garlic Powder.