Urban Tails is OPEN for delivery and curbside pickup! Due to COVID-19, we are not allowing customers to shop in-store. We ask that you place your orders online and we thank you so much for supporting our business during this crazy time! Delivery orders must meet a $30 minimum purchase.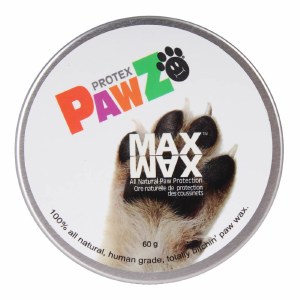 PAWZ 60g Protex Max Wax
$12.99
Maxwax is 100% all natural paw wax made with bees wax and lanolin to create a hydrophobic barrier protecting against snow and ice build-up between the pads, chemical burn from snow melt chemicals, pesticides, hot pavement and sand.