Urban Tails is OPEN for delivery and curbside pickup! Due to COVID-19, we are not allowing customers to shop in-store. We ask that you place your orders online and we thank you so much for supporting our business during this crazy time! Delivery orders must meet a $30 minimum purchase.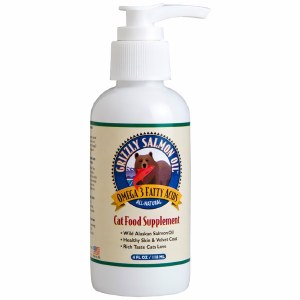 Grizzly 4oz Salmon Oil
$9.99
Grizzly Salmon Oil is a highly active, all-natural Omega-3 health, skin, and coat supplement, extracted directly in a seafood processing facility. Salmon oil helps solve skin and coat problems from the inside out by countering inflammations caused by excessive Omega-6 oils. The unprocessed EPA and DHA also strengthens the heart.

Grizzly Salmon Oil comes from wild Alaskan salmon and contains nature's blend of over 15 heart-healthy Omega-3 and Omega-6 Fatty Acids.